Client / AB-Inbev
Project / Cubanisto
Category / packaging design & visual identity

AB-Inbev asked us to develop a brand from scratch that could play a role in the growing market of the (rum) flavoured beer. Cubanisto was born out of historical origins and the culture of Havana, Cuba. Once, rugged parts of the city harbored a great mishmash of outcasts. They created their own paths in life and didn't forget to throw the best parties along the way. But these parties weren't for the establishment, so it took guts to visit them and experience the real free Latin spirit of the night. An unforgettable experience for everyone.
Only the brave will discover their true Latin spirit
Cubanisto is an exciting mix of beer and rum that will let you get lost in the mysterious nightlife of Havana. We invite you to discover your own and hidden Latin spirit. Only the brave will discover this. The glow in the dark effect makes a night out even more special. We helped AB-Inbev with the total brand development from generating insights, brand positioning and naming, to creating the brand identity, packaging design and promotional materials. A dream project. A great success for us as well as for the customer. Not to mention the fact that we have won quite a few design awards with this design.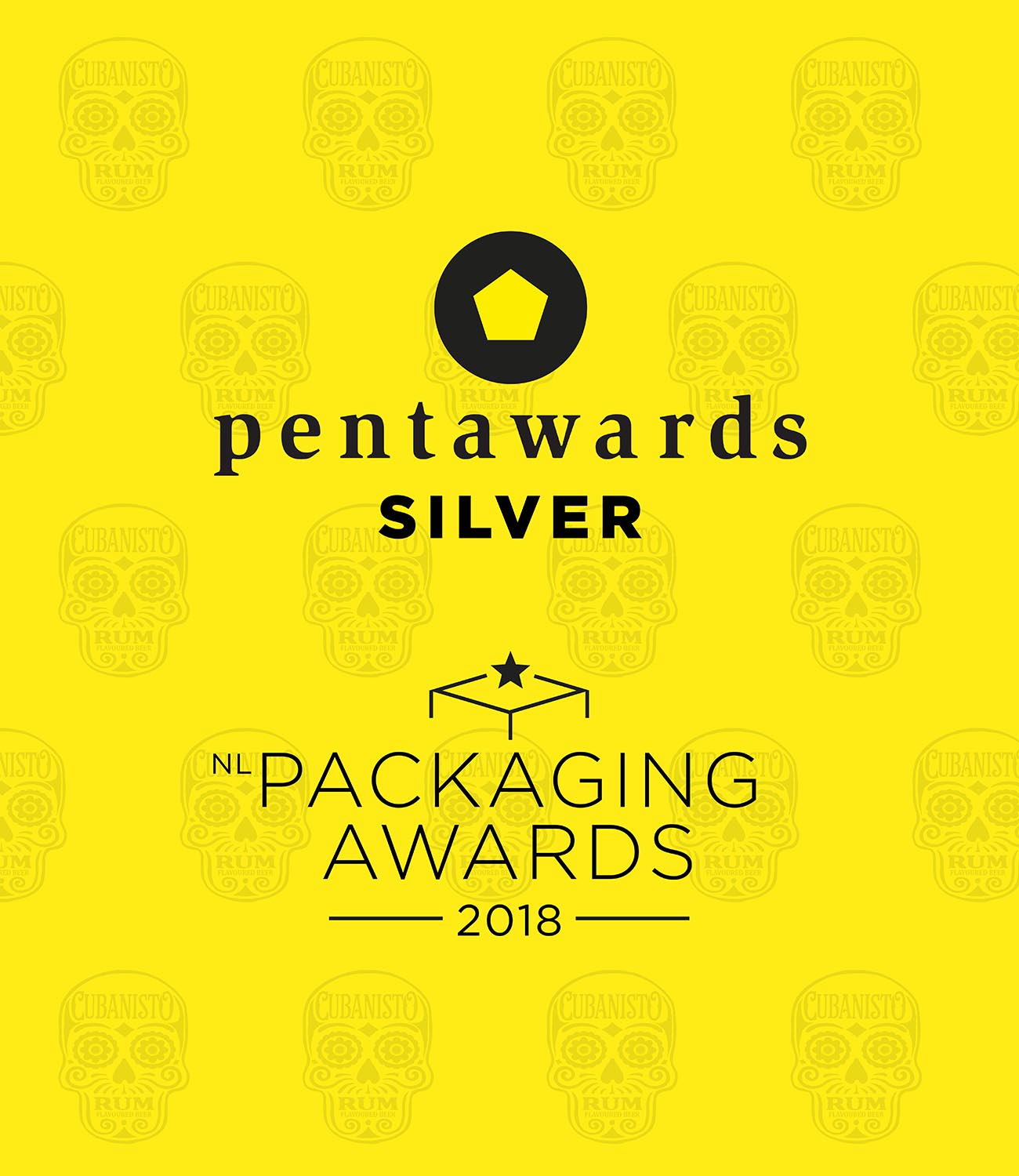 The glow in the dark effect makes
a night out even more special.